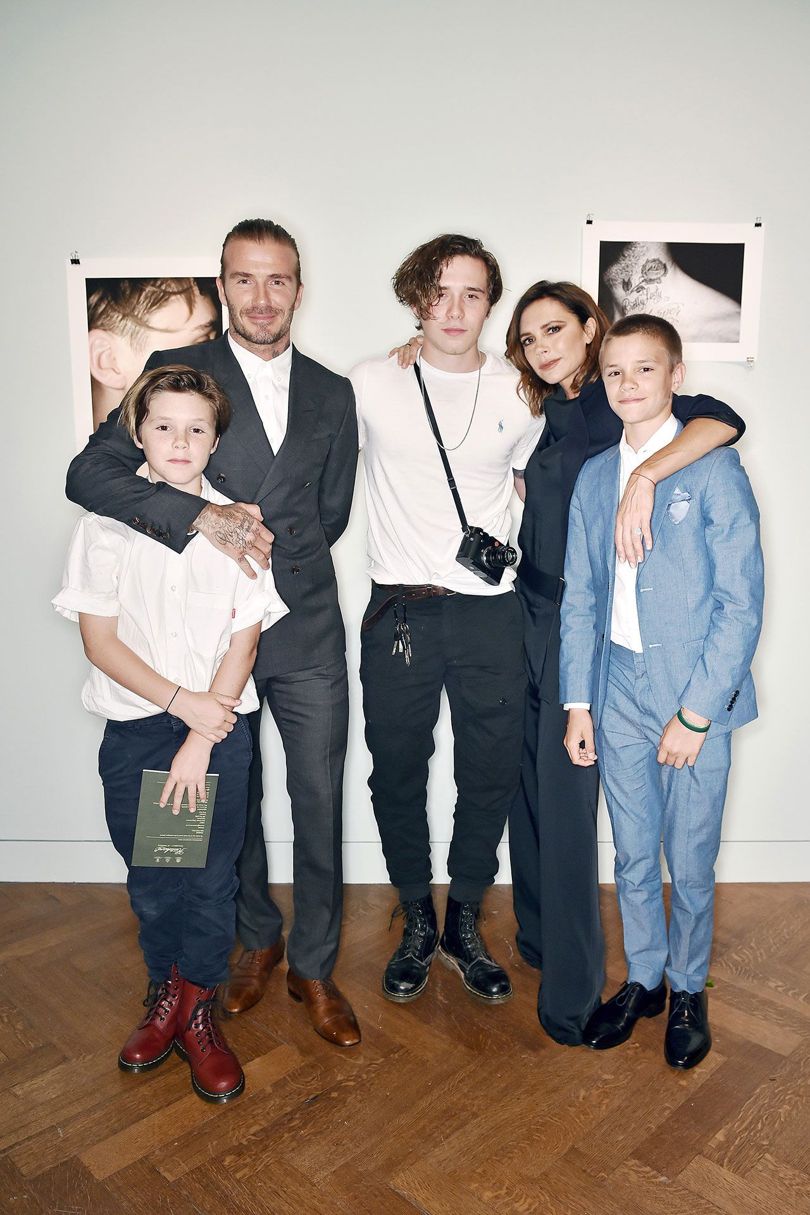 THE Beckham family were out in full force in London last night to fete the launch of Brooklyn Beckham's What I See photography exhibition and book launch at Christie's.
Playing the role of supportive parents, David and Victoria Beckham posed for photographs with their eldest son, and mingled with a guest list of family friends that included Liv Tyler, Anaïs Gallagher and Tana Ramsay.
Both wearing dark suiting, the husband and wife let their son, who was clad in a Polo Ralph Lauren varsity jacket, baker boy cap and heavy-duty boots, take centre stage.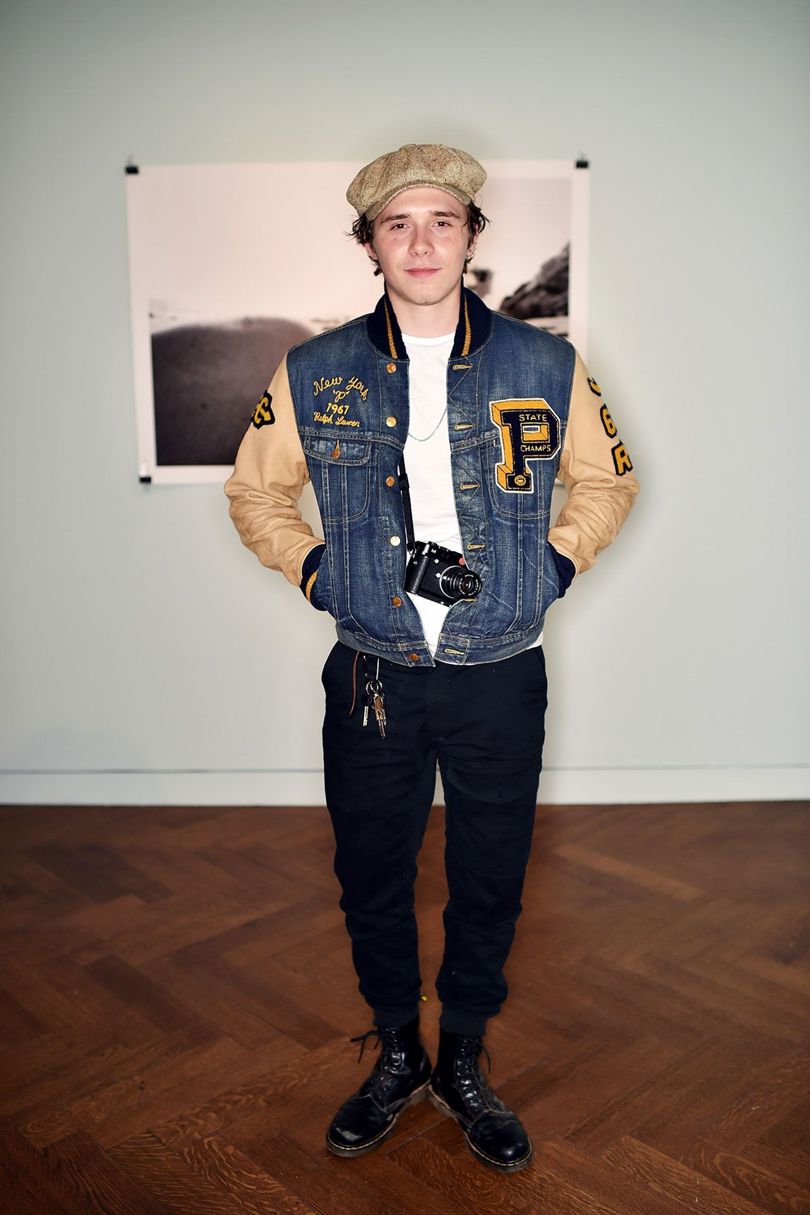 At a time when parents are preparing to attend graduation ceremonies, the Beckhams are a perfect example of adhering to, but downplaying, a formal dress code. The duo's tailoring was smart, sophisticated and steered clear of any shouty accessories that might have competed for attention – a note for dads tempted by a bright tie.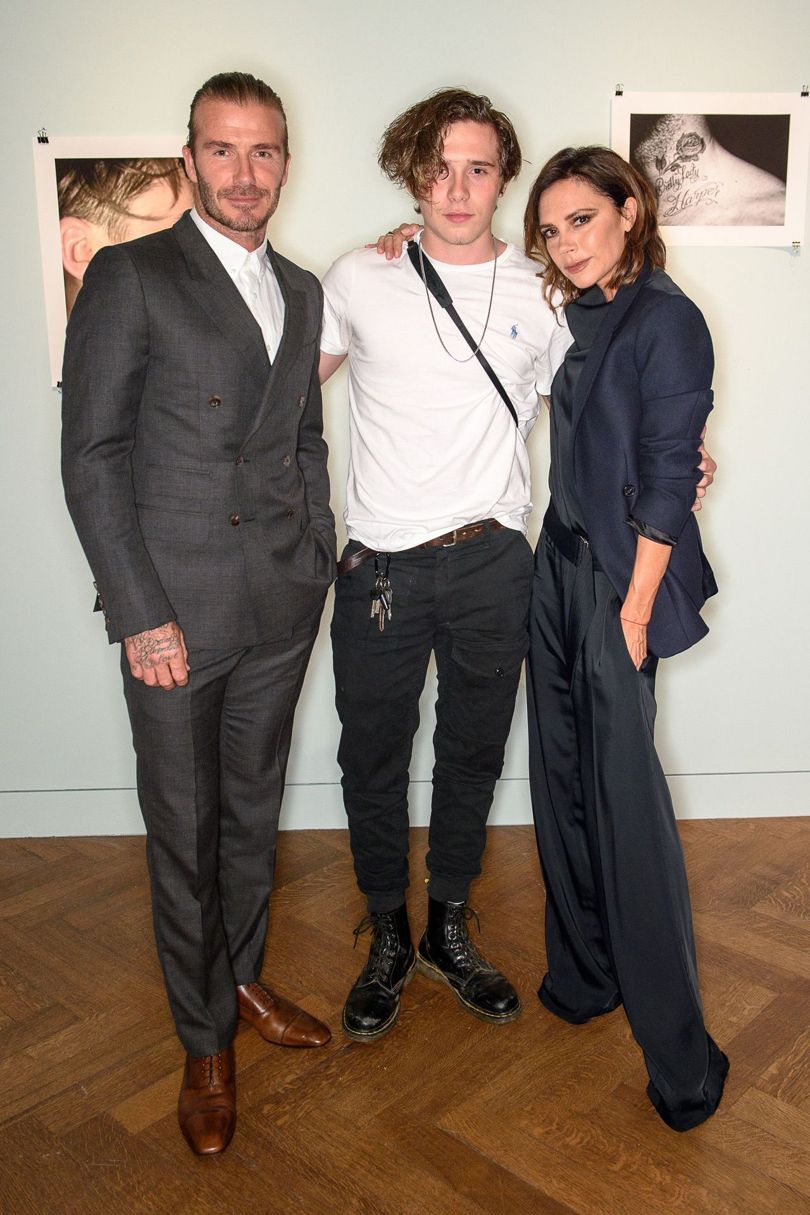 Victoria Beckham's midnight blue and black tailoring is a notable departure from the colour-pop outfits she has been favouring of late. In a week that has seen the former Spice Girl grace Glastonbury in a pair of jeans and stomper boots, it's refreshing to see that Beckham, who is known for her immaculate style execution, can continue to reinvent her look, and keep us on our toes.