8 Pieces of Jewelry Worth Investing In
By Easy-Peasy Staff . 26 Jun 2017
Just because something costs an arm and leg doesn't mean that it will retain its value, let alone its status as a classic piece. If you want to play it safe with your jewelry investments, go for something that has proven its worth. From a century-old diamond setting to timeless timepieces, here are eight accessories you'll wear forever.
1. The Tiffany Setting Ring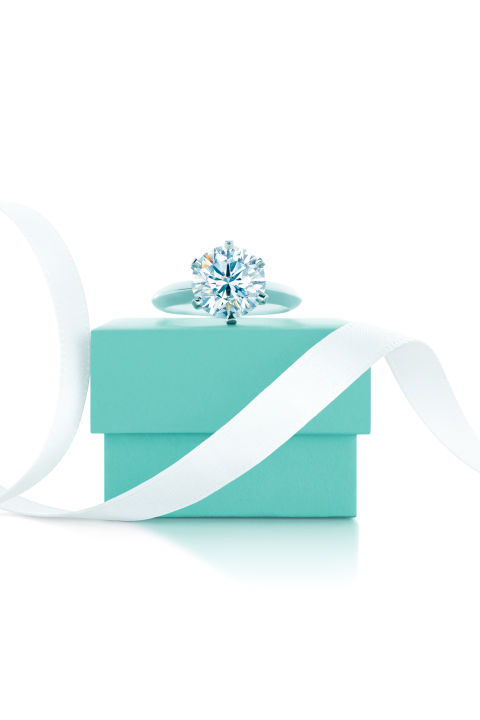 We love nontraditionalengagement rings as much as the next gal, but we have to admit: a classic solitaire is forever. Introduced in 1886, it remains one of the most famous rings to date. Instead of setting the stone into a bezel, the jewelry house chose to create a way to optimize diamond exposure and shine, introducing the minimal six-prong setting.
Tiffany & Co. The Tiffany Setting Ring, prices starting from $1,200; tiffany.com
2. Cartier Love Bracelet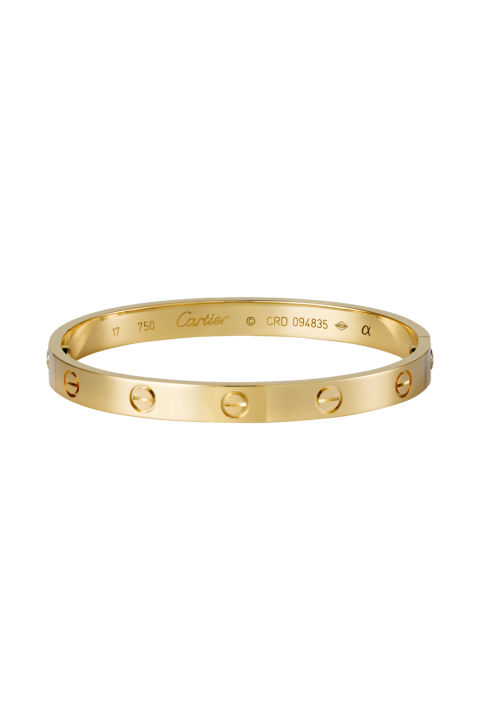 Kylie Jenner may have only recently turned on some of her 66.2 million Instagram followers to this iconic bracelet, but it's been around since 1969. Noted for the unique way to put it on—the cuff is accompanied by a screwdriver that must be used to open and close it—this is a piece that you can literally wear for the rest of your life.
Cartier Love Bracelet, $6,300; cartier.com
3. Mikimoto Pearls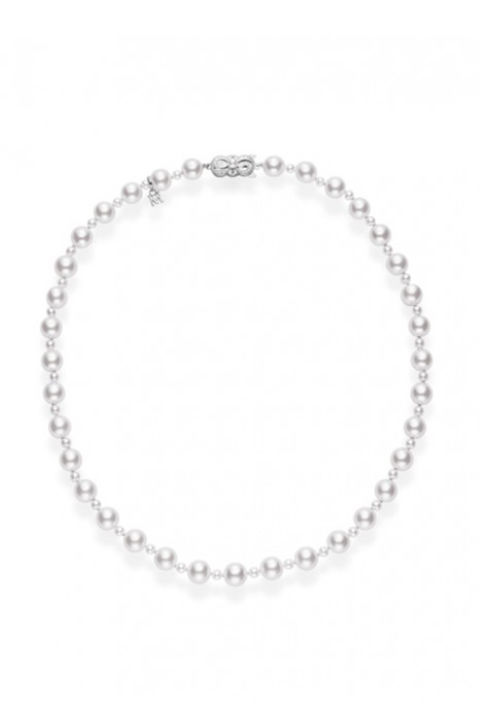 Pearls tend to be polarizing—some people claim they're dated, but we firmly believe they are classic. Nobody does a strand of pearls better than Mikimoto, whose founder, Mikimoto Kōkichi, is credited for creating the first cultured pearl in the 1890s.
Mikimoto Multi Akoya Cultured Pearl Strand, $4,170; mikimotoamerica.com
4. David Yurman Cable Bracelet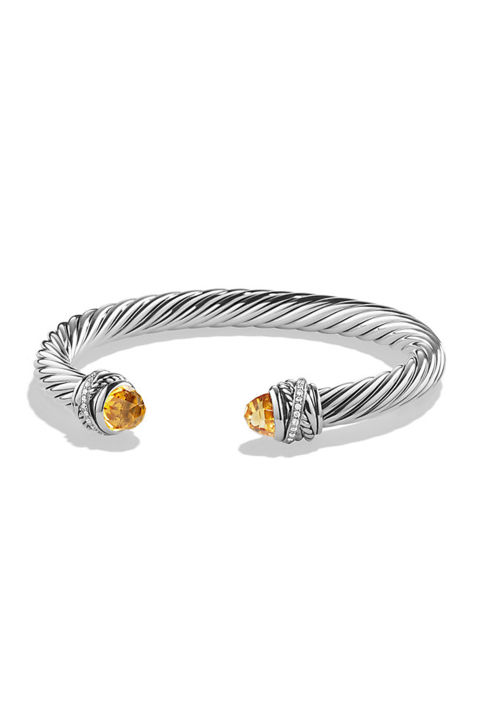 The David Yurman cable bracelet, launched in 1982, was inspired by the Brooklyn Bridge. The twisted cuff is capped with gemstones of every shape, size, and color, making them the Pokemon of the jewelry world: You gotta catch 'em all.
David Yurman Cable Classic Crossover Bracelet, $1,250; davidyurman.com
5. Bulgari B.Zero1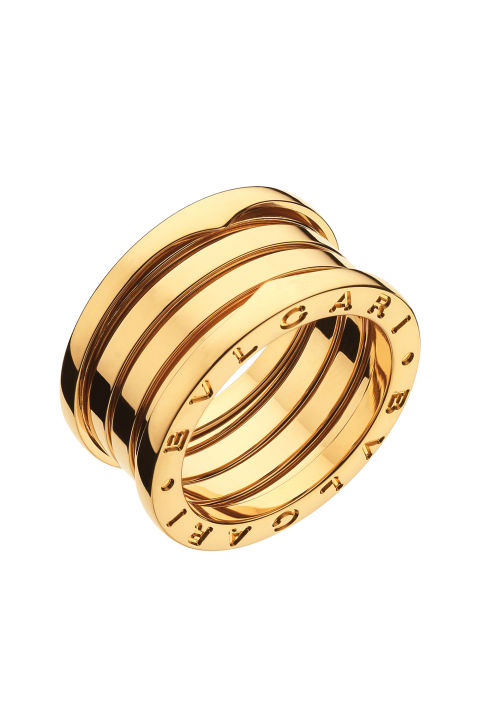 Bulgari's B.Zero1 is a relatively new design, launched in 1999. Despite its adolescent status, it's well on its way to becoming a classic, selling more than 1.5 million styles. The ring is a modern take on the brand's 1970s Tubogas collection that was inspired by gas pipes.
Bulgari B.Zero1, $2,200; bulgari.com
6. Hermès Cape Cod Watch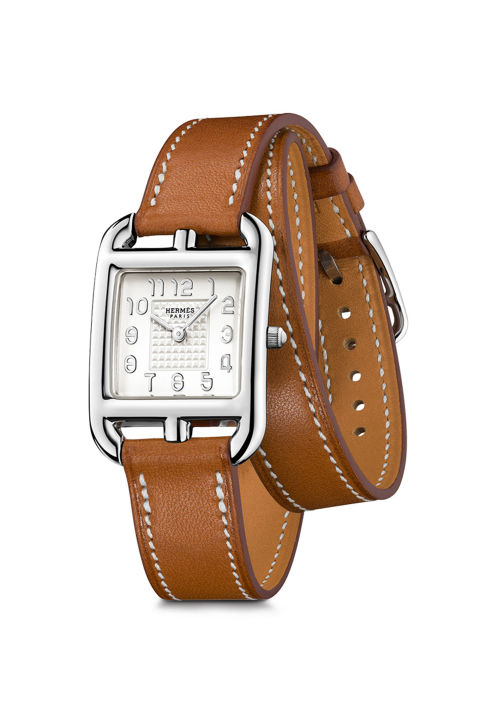 Gold watches are wonderful, sure, but they don't always work for everyday occasions. And that's where this classic timepiece comes in. The instantly recognizable double-strap watch by Hermès is so good, even Apple took notice.
Hermès Cape Cod Watch, $2,975; hermes.com
7. Van Cleef & Arpels Alhambra Necklace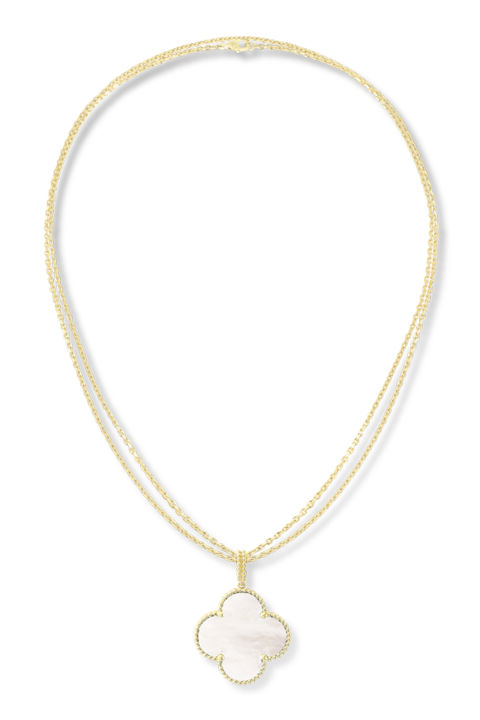 It was created in 1968, but the Alhambra motif is surprisingly modern. Typically inlaid with mother-of-pearl, it's no wonder the Alhambra collection remains Van Cleef & Arplels' best seller.
Van Cleef & Arpels Magic Alhambra Long Necklace, $5,300; vancleefarpels.com
8. Chanel Costume Jewelry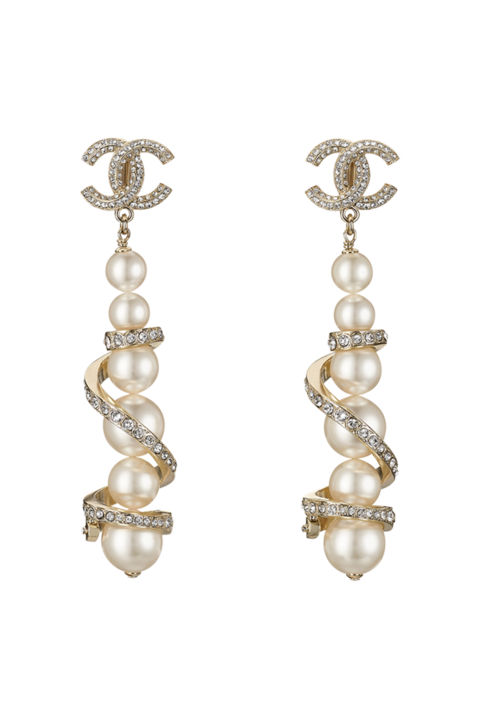 While the rest of this roundup consists of fine jewelry, a little high-class novelty is always fun. Chanel's oversize pearls, camellia flowers, and enamel brooches are the label's bread and butter, pairing equally well with a pair of jeans as they would an LBD.
Chanel Clip-On Earrings, $1,150; chanel.com